AFF is planning its Annual Dinner!
The dinner is scheduled for Saturday, January 22, 2022. An official signup flyer will be available shortly.
What we need is a rough count for the caterer. To that end, please go to the event on Meetup and RSVP for yourself and any guests that you would be bringing.
We are not asking for a firm commitment. If you plan on attending, if nothing gets in the way, please RSVP.
Thank you for your help!

Did you miss an AFF member meeting?
Click on the link below to check out the great
presentations given by our guest speakers.
Presentations from previous meetings >>


TIP OF THE MONTH:
Wading Safety
Now that we are getting inot spring, many of us will be spending more time on the river. I feels it's a good idea to talk about wading safety. There is a saying about cyclists, "There are two kinds of riders; those who have been down and those who are going down." Same thing could be said of waders.
I hope you take time to read this article on safe wading. It is packed with valuable information - https://howtoflyfish.orvis.com/how-to-articles/trout-fishing-articles/tips-for-safe-wading
One of the things not mentioned in the article regarding how to using a wading staff.
Always place your staff upstream of your body, leaning into the current. Should you begin to lose your balance, the current will push you upright rather than downstream.
I was at first skeptical of a wading staff. That was before my first fall in the river. Now I'm a believer. Remember this, "The wading staff is not an old man's cane, it's a wise man's tool".
Tight lines and safe wading.
Rick Healy
Click here for more tips

Click here for useful information about fishing and other activities
from the Shasta Cascade Wonderland Association.



CLICK HERE to zoom into any lake or river in
California and you will get the regulations for that body of water.



NEW FEATURE!
See outings that are already scheduled for 2021!
Click here so you can plan your 2021 fishing adventures!


AFF is using Meet-Up for scheduling our activities. Meet-Up is a web based application that has been well tested and widely used by various organizations to plan and facilitate events and activities. It simplifies sign-ups and automatically generates a calendar of events. It even provides the capability of making important documents directly available to its members. Click here to access Meet Up.
Please note that sgning up as a Meet-Up member does not mean that you are a paid member of AFF. We do encourage all of our Meet-Up members to join in our club activities and become paid members. Click here for the AFF membership form. Participants in Meet Up activities will be asked to sign a release of liability form.
Likewise, we encourage all of our paid members to sign-up as members of our Meet-Up group because in the near future, accessing meetup.com/amadorflyfishers will be the best way to learn about club activities and outings.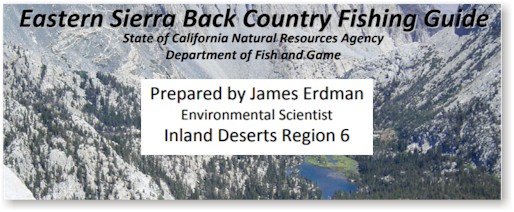 Click here for lots of great information about fishing in the
Eastern Sierra Back Country!

© 2021 Amador Flyfishers / All rights reserved Last updated: November 9, 2021