Educating the community,
veterans, women, & youth
AFF President, Terry Smithson, has organized a fundraiser to benefit Amador Flyfishers and any donation will creat an impact.
AFF conducts monthly meetings that are open to the public. The club is making special outreach efforts to retirement centers, rebilitation centers, youth organizations, veterans homes and to participate in community events.
At each meeting a nationally known fly fisherman is invited as a quest speaker. The presentations are educational and cover everything from tecniques, tips, and how to fish different locations. There is also a question and answer period.
AFF is a small non-profit and needs funds to covers each month's speaker.
Please join us in making a difference in the community.
Click here to make a donation.
Thank you in advance for your consideration and support of AFF.

Click here for useful information about fishing and other activities
from the Shasta Cascade Wonderland Association.



CLICK HERE to zoom into any lake or river in
California and you will get the regulations for that body of water.




AFF is using Meet-Up for scheduling our activities. Meet-Up is a web based application that has been well tested and widely used by various organizations to plan and facilitate events and activities. It simplifies sign-ups and automatically generates a calendar of events. It even provides the capability of making important documents directly available to its members. Click here to access Meet Up.
Please note that sgning up as a Meet-Up member does not mean that you are a paid member of AFF. We do encourage all of our Meet-Up members to join in our club activities and become paid members. Click here for the AFF membership form. Participants in Meet Up activities will be asked to sign a release of liability form.
Likewise, we encourage all of our paid members to sign-up as members of our Meet-Up group because in the near future, accessing meetup.com/amadorflyfishers will be the best way to learn about club activities and outings.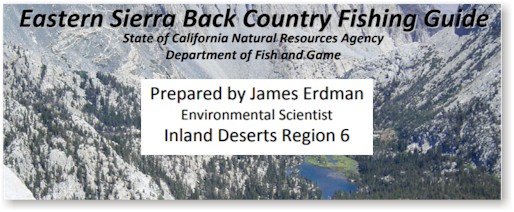 Click here for lots of great information about fishing in the Eastern Sierra Back Country!

| | |
| --- | --- |
| © 2022 Amador Flyfishers / All rights reserved | Last updated: May 24, 2022 |